SHORT PROFILE
Name : András ONODI
Birth year : 1979
Country : Hungary
Studio : ZOA
Position : CEO & Founder
Website : https://zoa3d.com/ 
---

[ Sélène Vilaseca ] – Meet András, a true success story in the world of archviz. In 2005, he founded ZOA, an Architectural Visualization Studio that produces stunning imagery and animations for top architects and real estate developers. 
They started out with local clients but inspired by other industry leaders like our previous guest, András Kaldos from Brick, they realized that with hard work and dedication anything was possible. Today, ZOA is a leading studio in the field, creating stunning imagery and animations for renowned architects like Snohetta Innsbruck Studio, UNStudio, and Zaha Hadid. Andras' story is a testament to the power of pursuing your dreams and never giving up on your ideas.
Without further ado, let's dive into the fascinating world of ZOA with András!
Hi András, it's great to have you here today! Could you start by telling us a bit about yourself? We'd love to hear about your background, both educationally and professionally, and what inspired you to team up with Máté and co-found ZOA.

I studied architecture and acquired a masters degree at the Technical University of Budapest. We attended a scientific student group alongside Máté and others in the 3rd year (this was in 2000 I guess) with the title of "The digital reconstruction of Esztergom Castle's Gothic state". We were dazzled by the film industry's digital VFX tools (like 3dsmax and mental ray) and spent quite a couple months creating a 2-minute VGA quality animation. It makes me smile when looking at the quality we produced back then. Also in a good way. Fun fact: frame rendering times haven't changed since then.
I'm curious about the name of the studio. What is the story behind it? How did you pick the name?
ZOA is an acronym of the starting letters of the names of the guys that were around when the original team was formed. The letters were also the representation of the 3 dimensional space in a short animation where the letters disappeared in the direction of the X, Y, Z axis. The logo and the name were so strong that even Máté didn't mind not having his letters in there when he arrived back from a long trip in the US a couple months after the name was created. We even tried to redesign the logo several times in the last 18 years as some do read it as "POA", but the original typo proved to be indestructible.
Could you tell us a little bit about your studio, ZOA? Was starting an architectural visualization studio something you had planned, or did it happen more spontaneously? Could you share with us the process of building ZOA from its early days to where it is now?

ZOA was formed in 2005 with the intention of being an architectural studio where visualization as a service was included. It turned out pretty quickly though that the ability to make a glimpse into the future with our animations and imagery was our thing – more than the endless administrative processes that were part of the designing stages. The economic crisis struck us around 2009. By this time we were also doing almost anything that we were able to do as architects with an operational PC: architectural and interior design projects, web design, architectural projection mapping and of course our core business CG animations and images of unbuilt architecture. It was around this time that the studio became so fragmented and hard to organize that we realized we needed to filter our services and concentrate on just one thing, the one thing we enjoyed the most and were the best at: architectural visualization.
Did you start working with international architects from the beginning, or was the international expansion a gradual process for your company? If so, how did you manage to steer in that direction?
We used to be deeply rooted within the Hungarian architectural scene and have worked with the biggest players around: KÖZTI, BORD Stúdió, építész stúdió, Bánáti + Hartvig, TIBA, Sporaarchitects, etc.
We gradually but consistently made our way into the international market, which was influenced by 3 key factors:
1. We had a super simple website with sufficient english text, so that people could find us through Google.
2. There was almost no work to be done in Hungary back then – at least not in the quality we strived for.
3. We saw that the guys at Brick could do it internationally, so why couldn't we? I am honestly thankful for them, it was like seeing a devil's lock being opened.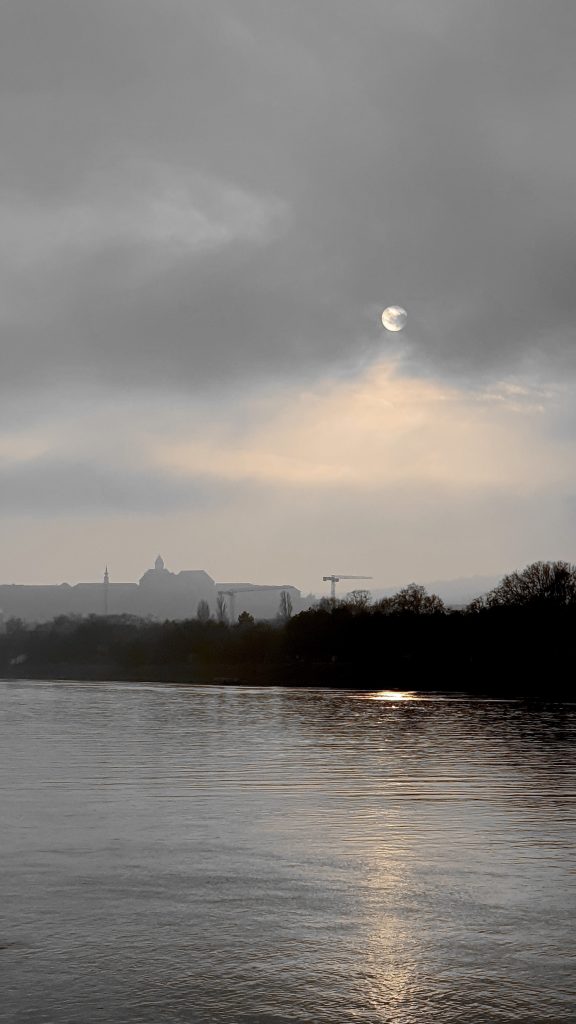 Since 2012 we have built a strong presence in the North Atlantic region, Finland, Belgium, Holland, Norway and the USA and thankfully have worked with quite a couple A-class architects and Real Estate Developers. This we achieved mostly by creating and showcasing great stuff and focusing on online marketing rather than traditional sales. The power of word of mouth is overwhelming. I am currently most proud of our relationships with the following architectural studios: Snøhetta, UNStudio, CO.OP, MVRDV, LINK, Gensler, etc.
---
"The power of word of mouth is overwhelming."
---
András
Can you tell us about a project that you're particularly proud of, one that really represents the ZOA style? What sets this project apart and makes it special for you?
I am especially fond of the Brno Railway station competition project we did together with the Snøhetta Innsbruck Studio. We had to create a couple stills and a 2 minute long animation. Despite us being knee deep in the post-Alex Roman era – and willing to achieve super photorealistic results – we quickly figured that the design wouldn't be ripe enough for the usual image-quality we produce. During the creative sessions we came up with an out-of-the box suggestion: a cartoonish look that was explanatory and eye-catching as well. The result is a great example of what we admire about films in general: a harmonious unity of the architectural object as content and form of representation.
---
"

Money is only a side effect of something working well and never a goal in itself."
---
András
András, as your company participated in MIPIM, the world's leading real estate market event, I'm curious to know what your thoughts are on the experience. What did you think of the exhibition, conference, and networking opportunities, and how did it benefit your business?
It was my first time at MIPIM. The venue certainly hosted the largest density of 3000+EUR navy-blue suits in Europe during that week. It was amazing to see the work of architectural visualization artists in action: most of the tents and exhibition areas were swarming with excellent imagery and animations. My experience had a flipside though: despite all the projects being marketized by the enormous work of architects and their image suppliers – the attendants made it quite transparent that they were busy chasing their investors rather than making friends with their image suppliers – this was confirmed by many designers as well. With that said the fair proved a simple tagline: "no business at MIPIM" – meaning that instead of direct business discussions this event is all about connecting: drinking beer on the Munich terrace and champagne around the Paris tent with great people from all around the world. We made quite a couple new connections and already have projects running that we wouldn't have if we weren't there.
Can you tell us about your relationship with architecture and what you love about it? I understand that Peter Zumthor is an architect you admire – could you share with us why, which project of his you prefer, and what aspects of his architecture resonate with you?
As many other architecture students did: I fell in love with the Thermal Baths in Vals project during my studies; but later – also by reading Zumthor's books, where he gives an in depth view on his architectural thinking – got to love some other works he created: ie the "Feldkapelle" and the Serpentine Pavillon.
I especially like how he thinks about the unity of form, materiality and function: none of these architectural aspects exist without the other; and all these unite in one holy trinity, just as Dr. Gábor Máté treats the human body and soul as an inseparable unit. I feel deeply connected to this idea and really think that anyone creating any kind of art should be aware and follow these principles. If you check the maquettes of his projects: none of them are white, because materiality should be represented during the planning stage as well – In the same sense, we never create clay renders, as we truly believe that materials and lighting do have a significant effect on the composition of an image.
---
"I especially like how Peter Zumthor thinks about the unity of form, materiality and function: none of these architectural aspects exists without the other; and all these unite in one holy trinity"
---
András
You said that the Norwegian Wild Reindeer Pavilion by Snøhetta is one of your favorite buildings. What do you appreciate about its architecture? Can you also share with us another building with a different style but equally inspiring that you particularly connect with and why?
What I like about the Wild Reindeer Pavilion is the utter contrast of the natural raw wood material and the absolute high-end glazing. These two are ideologically connected by the (also high-tech) curved surface of the logs. The whole thing acts natural and welcoming – yet, we all know this interior wouldn't exist without the help of 21st century digital tools.
There are tons of other buildings I admire, it's hard to name just one. Those that I love most are not New York skyscrapers, nor do they have a curved insanely expensive geometry; but are in many cases simple answers to real 21st century questions.
Here are a couple buildings I admire, in particular order:
As the CEO of a company, you have many responsibilities. How do you manage to balance your personal and professional life, and what activities do you enjoy doing to recharge and maintain space for yourself?
I have a son. He is turning 13 and deserves quite a lot of my attention. 
Besides that I do a lot of sports: windsurfing, ice hockey, tennis, biking. 
Physical training – especially team games – can completely turn away my focus from business and recharge batteries.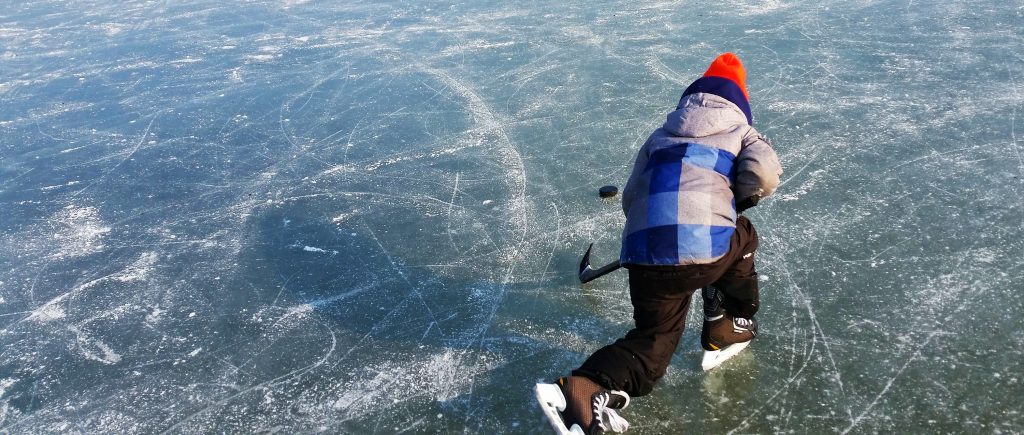 If someone were looking to start their own business in the architectural visualization industry, what advice would you give them? And on the other hand, what advice would you give to someone looking to start their own business in general?
 1. Look for the right people to work with and the right clients to work for. Trust your feelings on this one.
2. Money is only a side effect of something working well and never a goal in itself.
3. Measure everything you can. Data is your friend: it is there so that you can keep track of what happened and project what will happen.
4. Keep your hands off fundings: If you can't make a service / consultancy business without capital infusion, it is probably not worth the hassle.
5. Spend all your available money on marketing in the first couple years. It will pay off later.
6. Plan on the long run and don't be fooled by the fact you won't make a penny in the first couple of years.
What is your opinion on software such as Midjourney that could potentially threaten our profession, given the ongoing debates surrounding artificial intelligence? 

As Elon Musk and hundreds of global experts have recently sounded the alarm about the risks posed by more powerful AI models than GPT-4 and called for a six-month pause in their development, how do you see the role of these technologies in the future of work?
Also, I was wondering if you use this type of software at ZOA and how you envision the impact of this tool on the architectural visualization field.
AI is amazing and the reason behind all the hysteria is certainly the fact that we do not know where it will lead us. "Video killed the radio star" – the only thing that is certain is that nothing remains unchanged. I wouldn't consider these tools 'ready' yet, but the best is to stay on top of the process and use them: we do use ChatGPT as a basis wherever copywriting is necessary and Midjourney as a tool for creating reference material in our creative processes. Many did scream out loud with the invention of the typewriter, many lost their jobs with the appearance of the dishwasher, also tons of other jobs got created. I am not particularly worried: I can think of a future where our internal Touring-tester mechanisms also get a lot more sophisticated parallel to the development of AI.
How has ZOA been impacted by events such as the pandemic and the war in Ukraine, which is happening on the border of your country? How have these challenges affected you?
These were certainly worrisome times where we need to stay awake, focused, humble and ready to change. The war next door probably caused the 2nd largest economic decline in our generation's lives – and can still get to 1st place overtaking the Great Recession in 2008. Covid is in third place in this dreadful contest. The ongoing Ukrainian war has a direct impact on the labor market: our mailboxes are flooded with great artists willing to join us from Russia and Ukraine for the same reason. Some of our best sub-contractors had to relocate and our Russian market basically vanished. The war also affects the willingness to buy apartments, especially in Europe, thus it has an impact on the overall performance of the whole RE market. After all, many MIPIM attendants have confirmed they are in Cannes to check what the overall atmosphere is: whether everyone's smile is messaging: "yes, I truly believe that the European Central Bank's interest rate is going to settle and create a predictable credit environment." But foremost I hope that this bloodshed will end soon and life in Ukraine and Russia can revert to normal again and the wounds can start to heal.
Covid was a completely different game changer: I remember being horrified by the fact that we needed to stay quarantined. We didn't know whether the thing was lethal to us or not. We needed to wear masks and stay away from each other. We couldn't see our colleagues for weeks. – Despite how much we worried back then: all these memories start to fade away, and what remains is the sense of calmness we encountered. FOMO didn't exist but projects were still there: for instance the Bolzano animation we made for Snohetta was created during a complete lockdown. And we needed to make sure working isolated was possible. As weird as it may sound: there is no way we would have opened up our office in Valencia if Covid wouldn't have taught us that we can work remotely. So it seems to be yet another example of a crisis that opens up completely new possibilities – if you are flexible enough to adapt.
---
"

As weird as it may sound: there is no way we would have opened up our office in Valencia if Covid wouldn't have taught us that we can work remotely. So it seems to be yet another example of a crisis that opens up completely new possibilities – if you are flexible enough to adapt."
---
András
Looking back on your career, what do you consider to be some of your highlights? What accomplishments are you most proud of?
There certainly were tons of accomplishments that I am proud of. Some were planned, but I am the kind of spontaneous guy as well, who is OK to open up a bottle of champagne on receiving – out of the blue – a positive feedback from a client. It's amazing to see how the evolution of the company's structure fosters quality – so these two are inseparable. Just from the top of my head:
1. The friendship that we have with my partner Máté Hámori is an achievement in itself. It gets stronger with every strategic decision that we make.
2. The first time we hired someone for the Project Manager position was a huge leap towards having order within the team.
3. The fact that we bought a Mazda MX5 for the whole company to use (yes, the NB roadster) in 2021 out of complete nonsense is a symbolic representation of our inner child and the fun factor we like to have within the team.
4. The way we shifted our focus from traditional walkthrough animations to branding films is an ongoing journey but resulted in amazing films that I am proud of – like the Nalepaland Project or the New Budapest Bridge by UNStudio .
5. Opening up a new office in Spain is a huge leap that we have been working on for around a year and it is now reality. We drove back the Renault Master van from Valencia to Budapest with Máté just after having signed all the papers in Spain. Wow, that was a trip!
What motivates you daily to keep doing what you do in the field of architectural visualization?
I come from a family where films and theater were always present as a form of cultural nourishment. I strive for quality within any kind of visual content that we create. Whatever I do – I do it for this hunger to be satisfied.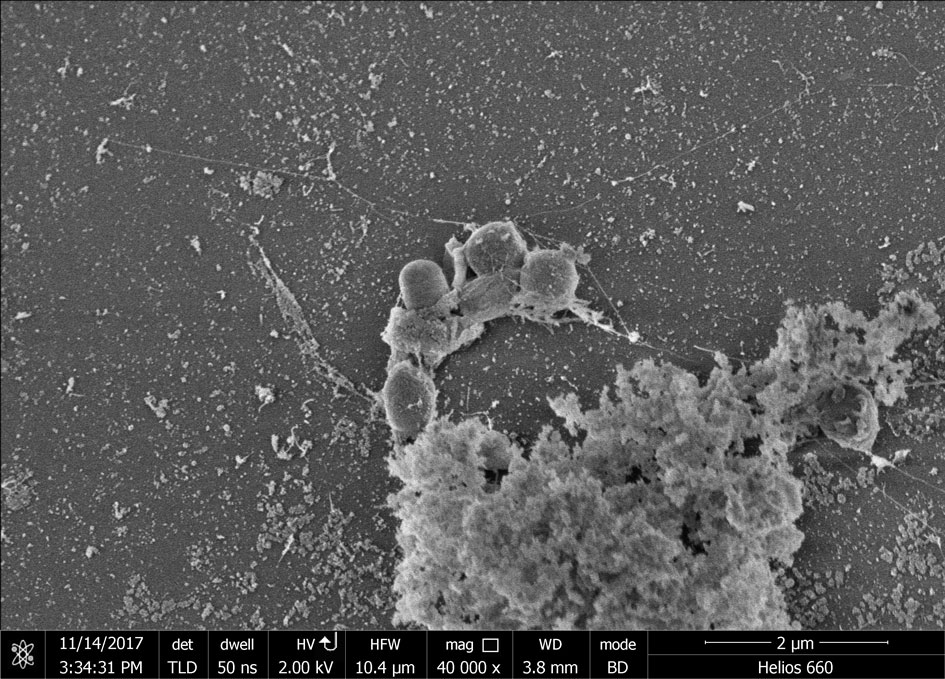 And if you could travel back in time, what advice would you give to your younger self? 
Is there anything you wish you had known earlier or done differently?
I honestly believe that the best way to learn anything is through your own mistakes, so I don't mind any of those mistakes I made. The most valuable one I have learned throughout the years is: saying no to a project is OK if you don't have the necessary resources to make it happen (yes, even to a Zaha project) and saying yes to a project that is for some reasons outside of your interest – only to have something to work on – is a foolish decision to make.
A big thank you to András, the founder of ZOA, for sharing his invaluable insights with us. It's truly inspiring to see how he has built a successful architectural visualization studio and remains passionate about architecture. We share the same admiration for Peter Zumthor and his work!
Don't forget to follow ZOA on Instagram, Facebook, and their website to see their breathtaking visuals and animations that showcase the beauty of architecture.
---
Interviz #5 – 15.05.2023 by Sélène Vilaseca
---