SHORT PROFILE
Name : András KÁLDOS
Birth year : 1983
Country : Hungary
Studio : Brick Visual
Position : CEO
Website : https://brickvisual.com/
---
[ Sélène Vilaseca ] – András Káldos is an Hungarian architect and 3D Artist. He created the well-known architectural visualization company Brick in 2012 and expanded it from 3 to nearly 100 employees, developing spin-off companies such as Brick Academy and Pulze. 
Just a few months ago, Brick celebrated its ten-year success story with a branding refresh : new website, logo and overall visual identity. Congratulations!
Let's meet András!
Welcome Andras, thanks for taking the time to share your insight about archviz with us.
Your professional career is exceptional: you have an architecture degree and you are at the head of a company that has evolved successfully throughout the years. However, your academic background was not as smooth. In some interviews you mentioned that you struggled finding your place in the traditional school system. Your career is an example that can encourage a lot of students who also feel disconnected from the educational system.
Do you think that the educational system needs to reinvent itself and shift towards a more holistic approach?
I could talk lengthy about the topic of education. But to keep it short, I think the education system is a fairly outdated institution, at least in Hungary and some other countries. The world is developing fast, some professions become obsolete while new ones emerge. The education system should acknowledge this and equip students with practical knowledge to overcome future challenges.
Can you share with us your academic background?
I studied architecture at the Budapest University of Technology and Economics for a couple of years, then switched to the Institute of Applied Arts. The two institutions combined provided me with the knowledge necessary for my work as an archviz professional. Also, I worked on the side which gave me hands-on knowledge and experience.
Did your personal experience compel you to open a Brick academic branch? What is your way of teaching at Brick Academy?
Brick Academy feeds off of these principles and prepares archviz professionals to get the job done well. All our courses are practice-based, focusing on the know-how you can immediately apply to your work and benefit from. We keep up-to-date with the trends and teach our students future-proof skills.
What is the public of Brick Academy? What is the teaching approach?
In general, Brick Academy students are architects, 3d artists and graphic designers, between the age of 20 and 40. They are from the international domain, varied countries and continents – we have courses adjusted to different time zones too.
Seats are limited to all our courses to ensure that the mentors, who are practicing Brick artists, can assist students equally throughout the course. In our most intense course that lasts for 4 weeks, we accept 8 students and assign 2 mentors to their development. This proved to be efficient as students get a lot of personalized feedback on their work. Our sessions are not based on showing tutorials and step-by-step processes but on making students do tasks so they can practice.
Do you personally give classes?
I do teach at BA, some theory on archviz, and I also join the review sessions where I give students feedback on their work.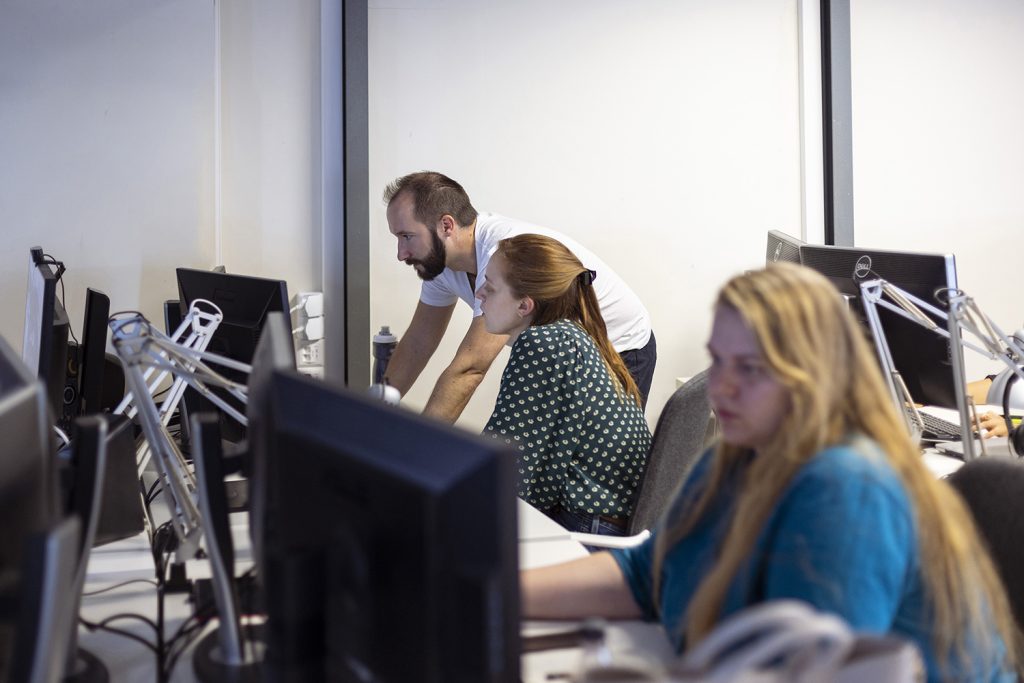 ---
"[At Brick Academy], all our courses are practice-based, focusing on the know-how you can immediately apply to your work and benefit from."
---
In looking to expand Brick, you came up with spin-off activities such as Brick Academy, Edgite and Pulze. Can you tell us more about these companies? Is it a business strategy to not put all your eggs in the same basket, or you're just following a natural development of your firm?
Pulze and Brick Academy are both parts of our business strategy while generating streams of income in their own right. It is natural that if you have a lot of creative people working together, soon there will be initiatives like these next to the core activity of the company.
Edgite is a Budapest-based design studio and a collaborative, cross-disciplinary team. Their projects range from graphic design and visualization to animations and interactive solutions.
Pulze is a set of user-friendly, customizable, powerful pipeline tools that supercharge 3D visualization workflows. Designed by a group of passionate archviz experts and coders, the software family fills a gap in the industry by providing highly automated processes that increase the quality of your work in an efficient way.
I'm curious about the name of the studio. What is the story behind it? How did you pick the name?
In the early days, we were just a handful of naive visualizers primarily concerned with finding a cool name.
We didn't have money or a strategy, yet, we spent like two weeks on finding a name.
After many brainstorming sessions (which often took place in pubs), we came up with complicated names that were impossible to remember.
Finally, our friend from Edgite, Miklós Kemecsei, chimed in with the suggestion of naming the company ''brick''. So unexpected yet brilliant – everyone felt we should go with this name.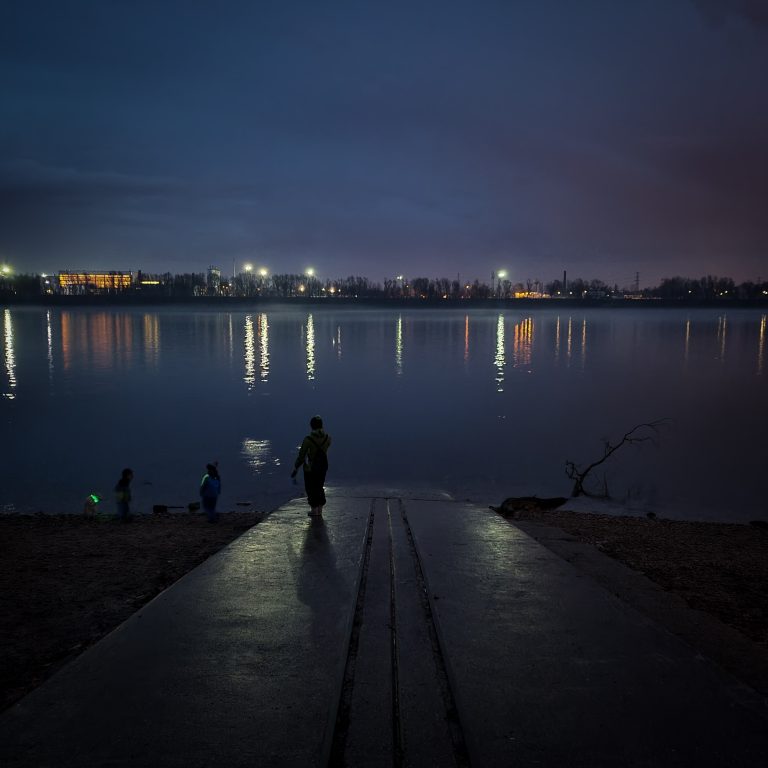 ---
" We are looking for artists who are talented, strive for excellence in their craft, work well in a multicultural team, share their expertise and know-how with others, and have a positive and supportive attitude.
This is the Brick mindset."
---
András
To succeed, it's important to be well surrounded with the right people. This is particularly true in putting together a team: how do you select the candidates who work at Brick? What do you require to be part of Brick's team? What makes a 3D Artist for you?
We are looking for artists who are talented, strive for excellence in their craft, work well in a multicultural team, share their expertise and know-how with others, and have a positive and supportive attitude. This is the Brick mindset.
Flexibility is also a trait we seek for. I would say no career path is the same if you work at Brick. Our Chief Operations Officer had the most varied experience at our company: he started as a 3d artist, then became a senior 3d artist, project manager, team leader, capacity planner, and programmer before being promoted to his current position.  And he oversaw our marketing activities too for a couple of years.
Brick's prestige attracts a lot of young and international candidates. I assume that you must face a significant turnover: how do you maintain Brick's identity?
Throughout the years, people come and go – our turnover rate is around 10% which is manageable. We have a comprehensive strategy to attract and retain talents from all around the world.
While we greatly appreciate the work of the young international colleagues who spend 2 years at the company, the Brick identity is the result of the work of those 20-30 experts who have been working at the studio for 5-8-10 years.
How did you manage to go from local to an international business?
We have never been a local company – we have always worked on international projects with international clients. In the beginning, we only had Hungarian colleagues but this changed after 2 years when we started attracting artists from abroad too.
You love drawing, you always valued art in your career and you created a specific space for it at Brick: 'my life after 6PM'. This reflects more a lifestyle than a project. It allows all of the Artists working at Brick to show their personal projects, from digital art to painting, photography or music.
How does this area of freedom feed the commissioned projects?
Art of Brick prompts us, Brick artists, to unleash our creative energies and produce art for its own sake. This is in contrast to how we operate as architectural visualizers at the office, where we create designs diligently by considering budgetary constraints and timelines. While we are fortunate to work with top architects and clients on great projects, we would like to showcase additional artistic skills and competencies.
Our profession, or at least the way we understand it now, didn't exist a few years ago. New technology opened archiviz job opportunities at that time but the downside is that we are involved in an unstable environment of constant technological evolution.
How do you see the future of architectural visualization among technological advances?
As technology is exponentially expanding, archviz is affected too. Everyone who works in the field knows that since it's a modern profession, chances are it will disappear or radically change. Take a look at render technology for example.
Back in the day, it was challenging to find someone who was good at it. Now, clients are not interested in finding specialists for rendering as the software takes care of that. The most important thing is to focus on future-proof added values that are independent of technology – the human factor.
I see technological development – AI, software, automatization – as an opportunity rather than a threat or risk.
---
" Back in the day, it was challenging to find someone who was good at it. 
Now, clients are not interested in finding specialists for rendering as the software takes care of that. 
The most important thing is to focus on future-proof added values that are independent of technology – the human factor."
Don't you think that the advent of AI programs like DALL-E or Midjourney could lead to archviz disappearing in the future?
Who knows what will happen 5-10 years from now? Everything is still unpredictable, we can only speculate.
If archviz will change due to AI, so will other professions – those in architecture and design for sure. We shouldn't be afraid of this change but stay current with the developments.
Back in the day when graphic designers and architects started using computers for their work, there were some who claimed that since the software does the work, they are not the authors of the created design. They attributed the work to the computer as people didn't understand the technology. Today, a view like that is completely obsolete. I think the same will happen with AI – after a couple of years, we will see the boundaries more clearly. What is the contribution of the artist considering an AI-generated image and what is that of the software?
Have you ever tried this program yourself? Are you using AI programs at Brick currently? If so, what are your thought about it?
AI programs are dynamic tools we also experiment with. We are currently using Midjourney to create storyboards. It's interesting to note that we have used AI for years for de-noising techniques for example. Yet, it is only now that AI has become a hot topic that we talk about it.
Archviz, as a relatively recent profession, needs our community to shape its contours, to make its own rules and regulations, and define industry standards. You helped a lot in outlining the profession, first with the images that you created and also participating actively in workshops, lectures, etc. What do you think Brick has brought to the profession?
We are conscious about adding to the profession – that is why we have Brick Academy. We also created new production methods which have an impact on archviz. A lot of 3d artists had been trained at Brick, who went on to work elsewhere. This is how we see we have contributed to the quality of the profession – through the work of (ex)Brickers of which we are very proud.
About standards – archviz lacks industry standards. A few years ago there were attempts at establishing these through the Credit Revolution*. But this was just the beginning, we are still far from proper standards. As it is a relatively new field, it is acceptable that we are still missing these – but we will need them in the future. This is not something that we, as one studio can establish ourselves, we need more stakeholders to standardize artist associations, royalty systems, and legal matters. In the manner these have been created for photographers or architects.
* The Credit Revolution is an initiative to get architectural renderings credited by architects, social media aggregators and publications. It spreaded virally across Instagram, with thousands of studios and artists posting the fuchsia slogan 'We shall receive the credit we have always deserved'.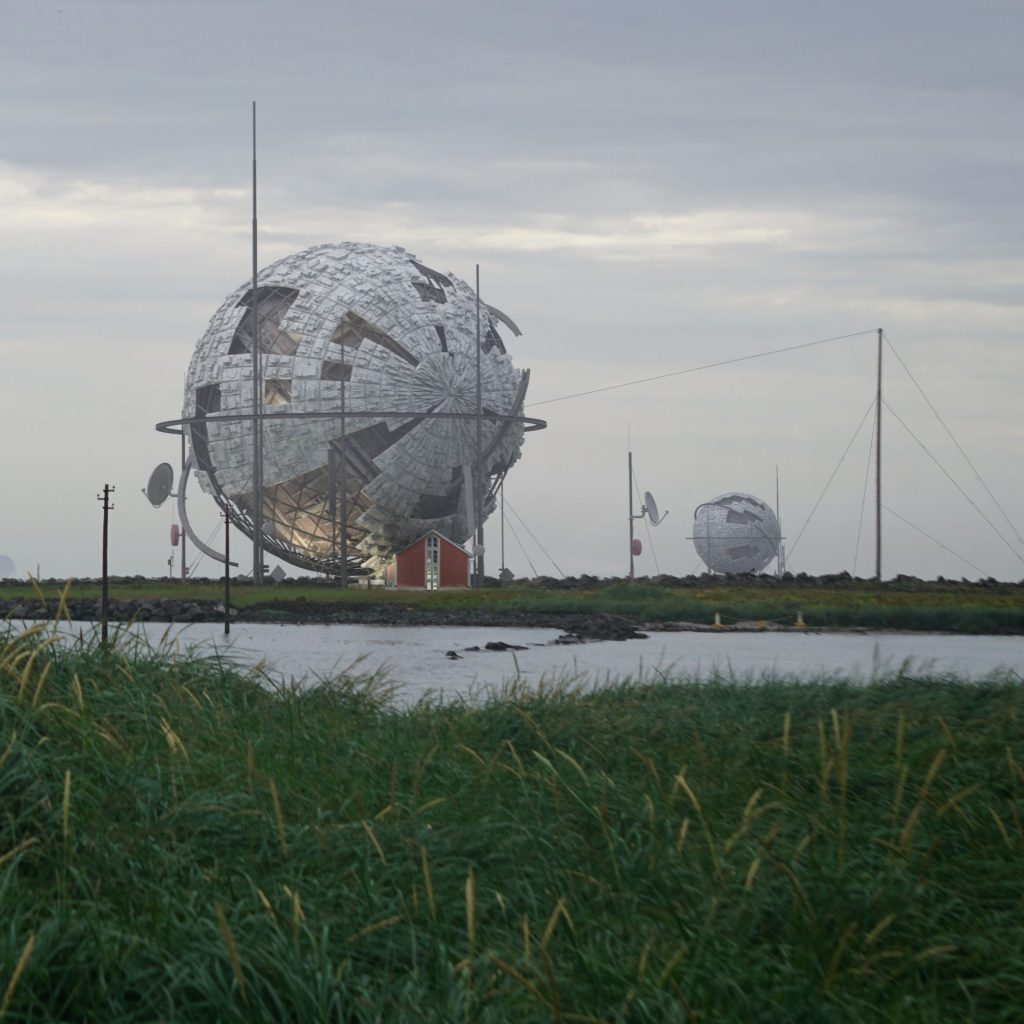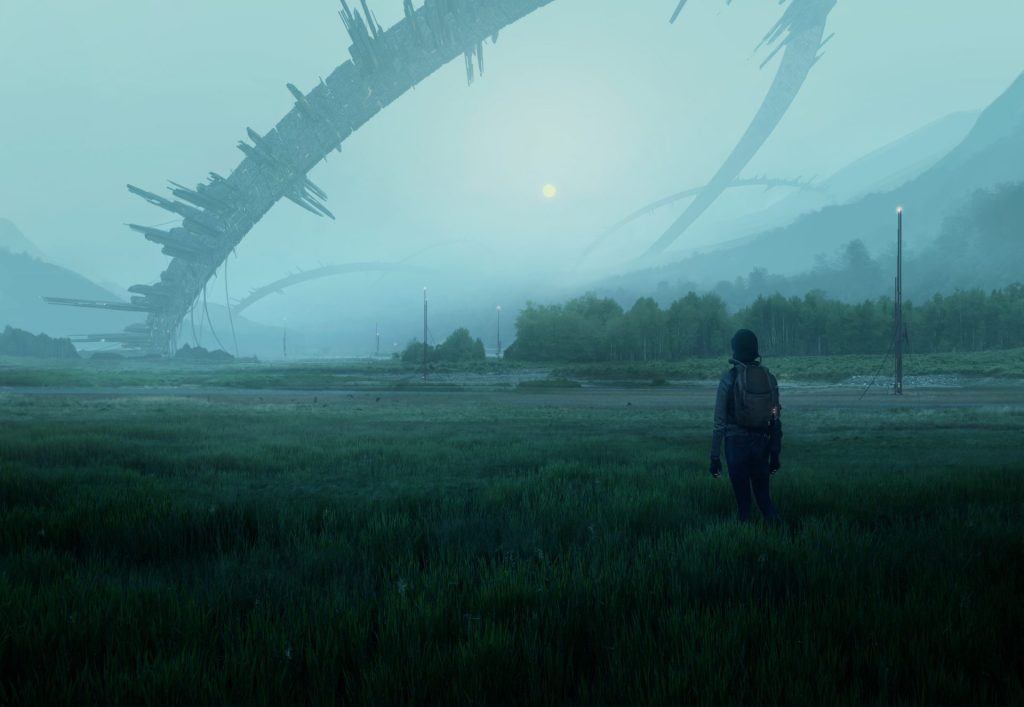 You are an Architect and you chose to work in visualization: do you miss working on site and being able to see the realization of your own projects built through?
Does it help to have an architecture background in ArchViz?
I still consider myself an architect, even though I don't realize on-site projects. I believe my background as an architect contributed greatly to my archviz work. It is a huge advantage to understand the design and apply your creativity accordingly. I have always been interested in experimental architecture and projects considering meta and VR are great avenues to explore it more.
The pandemic and economic crisis shook the world. You also have a war raging next door.
How is Brick facing this crisis? All crises are supposed to bring opportunities around: if so, have you learned anything from it?
We are not severely affected by these crises as we are active in different markets – the USA, the EU, and Asia. It is of course a lot of work to do business in all these regions but we are up for the challenge. Flexibility is key when the business aspect is considered. You don't craft a 1-2-3-year business plan and let it sit like that. You constantly need to review it and pivot when needed. We are experiencing dynamic growth at present owing to this mentality – both in terms of revenue and personnel.
What inspires you in built architecture?
As a CEO I travel a lot. And whenever I'm on the move – for business or leisure – I always take a lot of photos for fun. I consider myself an amateur photographer. I frequently capture the buildings designed by our clients too.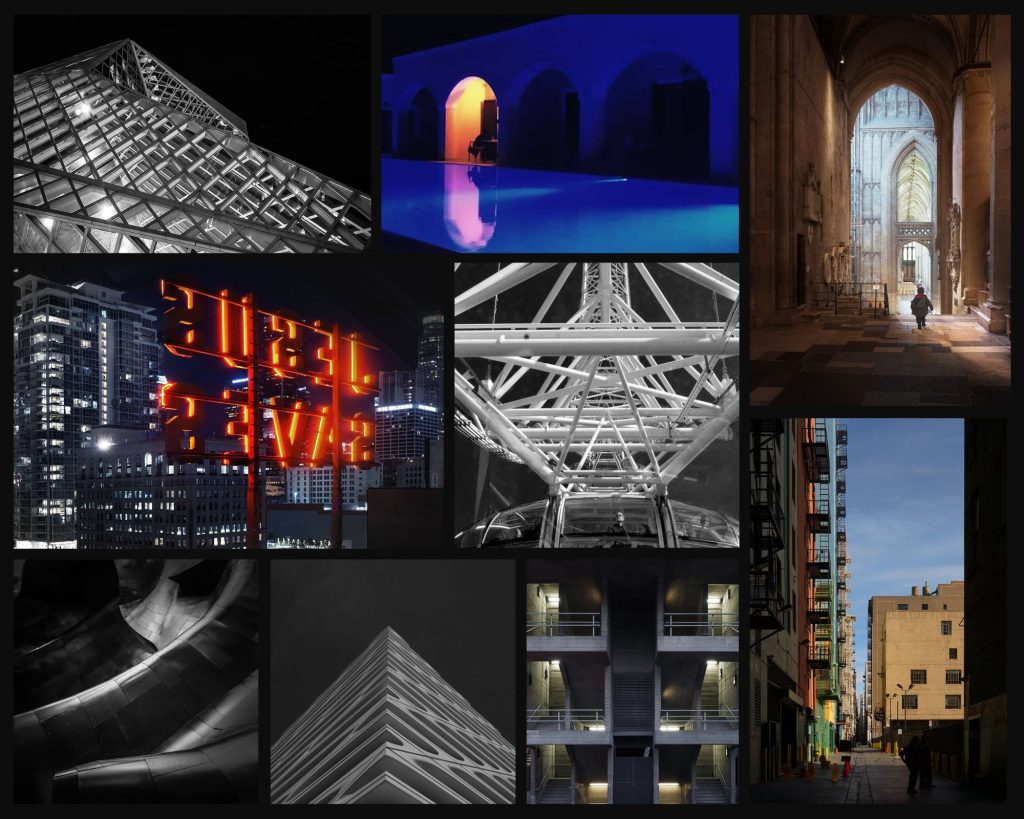 Top row:
Seattle Public Library (by Rem Koolhaas)
Hotel in Corfu
Westminster Abbey
Middle row:
Los Angeles Ace Hotel
London Eye
Bottom row:
LA Walt Disney Concert Hall (by Frank Gehry)
LA The Board (contemporary art museum)
London National Theatre
Random street in LA
Ecology is a global concern nowadays. Are you personally sensitive to environmental problems? What is your approach to green issues ? How can we make the difference inside our profession to be more environmentally friendly? Can we talk about ecology in architecture visualization and how could we improve our environmental footprint?
What we can do for the environment is to optimize energy usage. We work with technologies that help us achieve this. We use Pulze software that integrates Helio's cloud rendering software, which is dedicated to sustainable rendering. We migrate our work to the cloud which contributes to lowering emissions and energy consumption (on-premise render farms consume a lot of energy).
Also, the majority of Brick's shareholders are into impact investing, which sets out to generate beneficial social or environmental impact alongside a financial return. They advise us on matters of becoming greener and formulating our strategy in a way that makes a positive impact. A result of this is our longer-term strategy of decentralized operation, which will lower significantly our environmental footprint.
Art and technology seamlessly merge in the living installations of Bioo. Following a net-zero energy approach, their proposal for Urban Confluence Silicon Valley presents a light tower and nature trail which are illuminated by touching plants. For the urban development proposal, Brick designed the sustainable landscape, and created 3D representations and visualization.
What do you consider so far to be the highlight of your career?
I am most proud of the community that has formed at Brick. It gives me great joy to see how they reach their professional potential and how they connect with each other on a personal level. I want to continue building this amazing artist community.
I also find running the company exciting as well, brainstorming strategies and new directions.
I also feel lucky that besides these activities, I have the time and drive to create art in my free time too.
If you could travel back in time for a few hours and sit down with yourself as a teenager or a young adult, what advice would you give to your younger self?
I would give myself the winning lottery numbers. Advice: invest in Bitcoin and leave before it crashes. Also, work less, there are more important things in life.
Can you share a picture that gives you hope for the future?
In this image, you can see my sons. Almost every second photo I take includes someone from my family. They truly give me hope for the future and energize me to continue doing great things with Brick.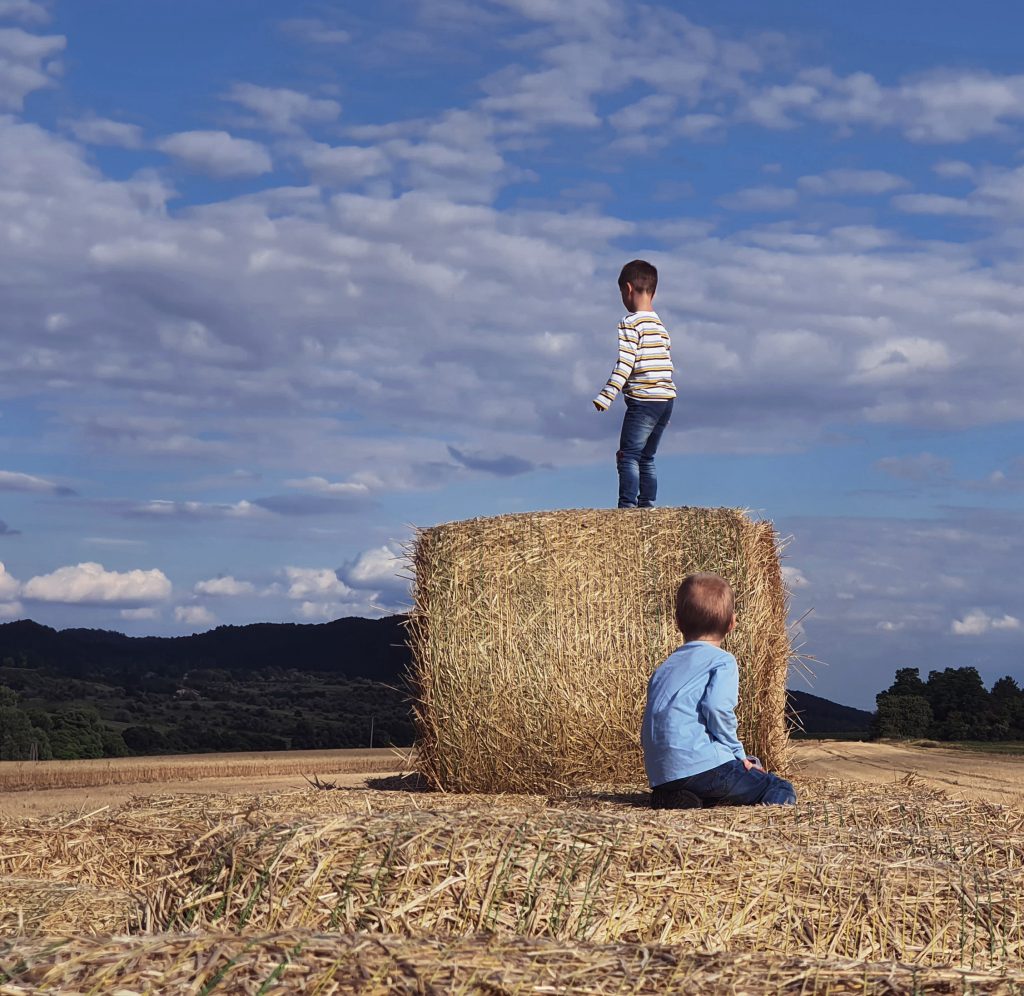 ---
"[My sons] truly give me hope for the future and energize me to continue doing great things with Brick."
---
András
Thanks András for taking the time to share with us your experience and vision as a 3D Artist but also a business leader. Your story is a powerful reminder that successful businesses are built on the foundation of strong personal connections. It's nice to see the importance of human relationships behing all the impressive images we all know.
Here to follow Brick Visual on INSTAGRAM and FACEBOOK. See more of their work on their website!
---
Interviz #3 – 15.03.2023 by Sélène Vilaseca
---